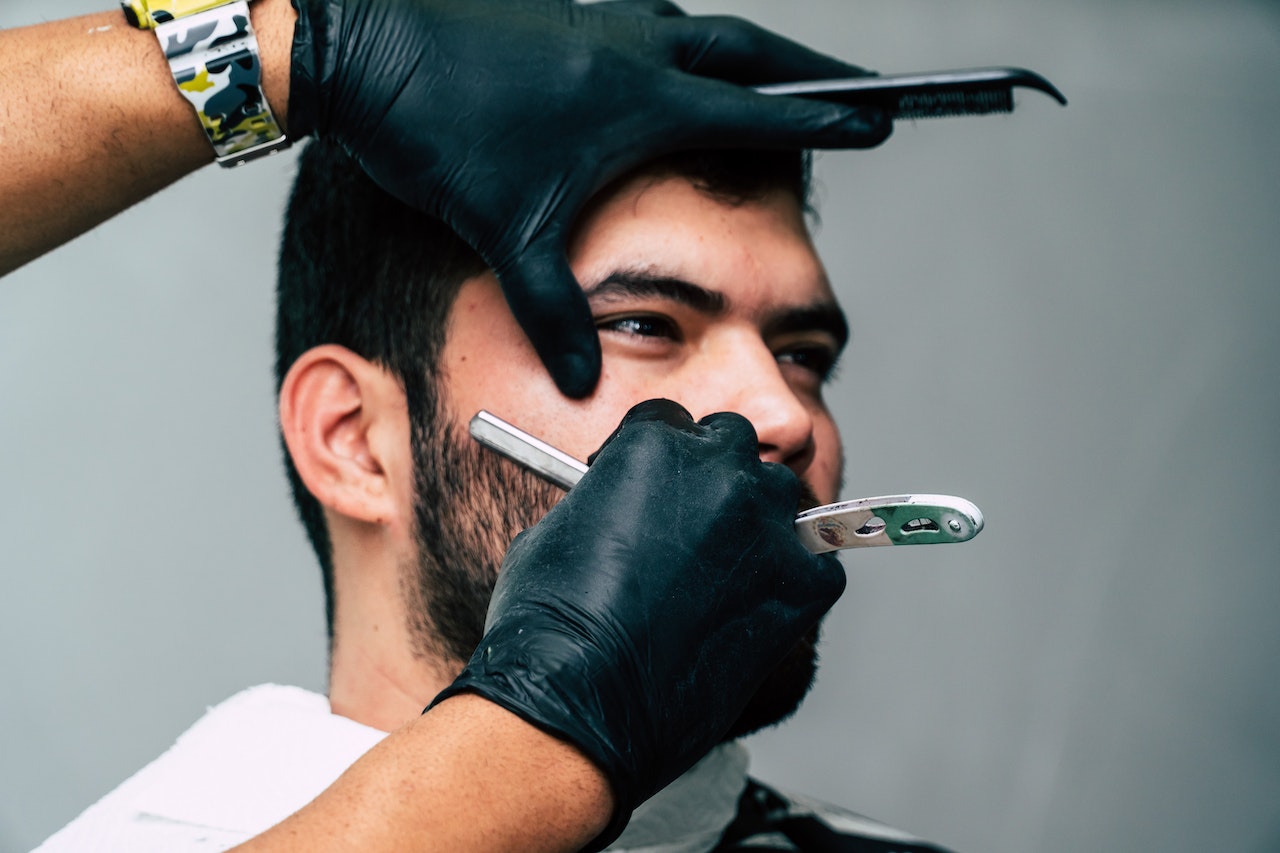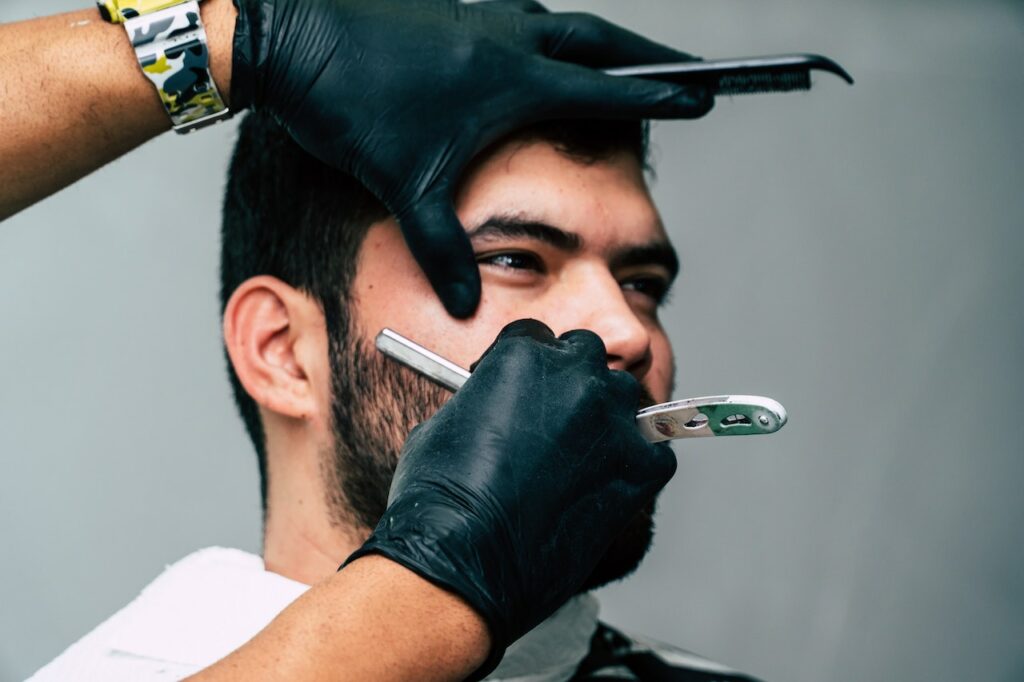 Een goede baard- en huidverzorging is erg belangrijk. Het hebben van een goede baardtrimmer kan daarbij niet ontbreken. Door het hebben van een goede trimmer beschadigt de huid niet, maar ook ziet je baard er beter uit dan wanneer je bijvoorbeeld een tondeuse gebruikt.
Maar welke baardtrimmer past nou goed bij jou? Wij zetten de beste vijf baardtrimmers voor je op een rijtje.
Lijst met de vijf beste baardtrimmers
Zoek jij een nieuwe baardtrimmer die goed is voor de huid en makkelijk te gebruiken is? Dan zit je hier goed! Wij geven je de vijf beste baardtrimmers.
Wellshave 5-in-1 Baardtrimmer
Deze multifunctionele baardtrimmer biedt 5 verschillende opzetstukken waardoor het apparaat op elke plek van het lichaam te gebruiken is. De trimmer wordt aangeboden met gratis adapter, oplader en baardolie. Het opladen van het apparaat duurt ongeveer 3 uurtjes en kan ruim 90 minuten draadloos worden gebruikt.
Een voordeel van de trimmer is dat het geschikt is voor scheren op de natte huid en ook zijn de opzetstukken afspoelbaar. Klinkt als de beste baardtrimmer om in huis te hebben!
Philips OneBlade QP2520/30
Wil jij een gladde look na het trimmen? Dan is deze Philips baardtrimmer voor jou. Met behulp van drie opzetbare stoppelkammen krijg jij je baard naar de perfecte lengte. Deze trimmer is draadloos te gebruiken voor 45 minuten en moet je opladen met de bijbehorende oplader. Na gebruik kan je het apparaat gemakkelijk schoonmaken door hem om te spoelen.
De trimmer kan droog gebruikt worden, maar ook met scheerschuim of zelfs onder de douche. Erg handig dus!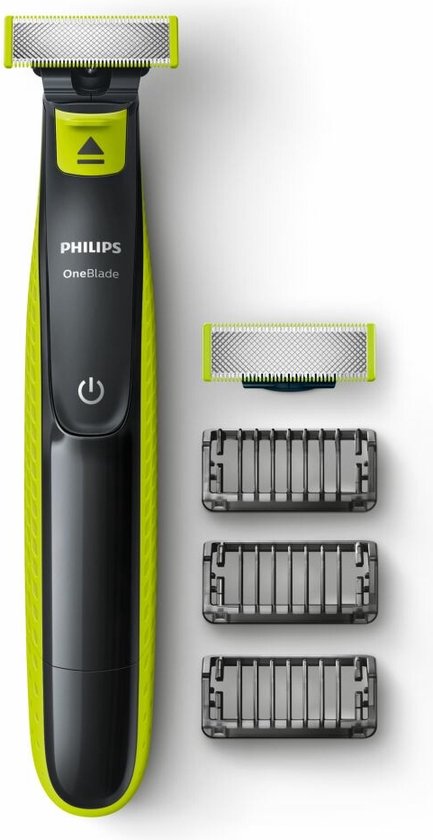 BaByliss Japanese Steel 12-in-1 Multitrimmer MT890E
Deze trimmer is een tondeuse, baardtrimmer en bodygroomer in één. De mesjes zijn gemaakt van Japans staal. Hierdoor heeft de trimmer nog meer grip op het haar en wordt je baard precies getrimd zoals jij het wilt.
Ook heeft de trimmer een superkrachtige batterij. Het apparaat kan 120 minuten draadloos worden gebruikt en is na 2 uur volledig opgeladen.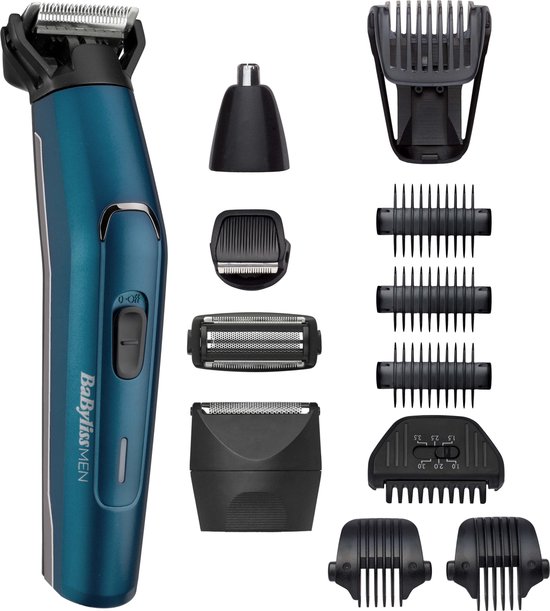 Philips 5000 serie BT5515/15
Dit is dé trimmer voor mannen met zware baardgroei. Deze Philips-baardtrimmer heeft mesjes die dubbel zijn geslepen zodat je haar extra snel getrimd wordt. De trimmer komt samen met een precisietrimmer, luxe etui en oplaadstandaard.
Na het opladen van de Philips BT5515/15 kan hij 90 minuten zonder draad worden gebruikt op een droge of natte huid.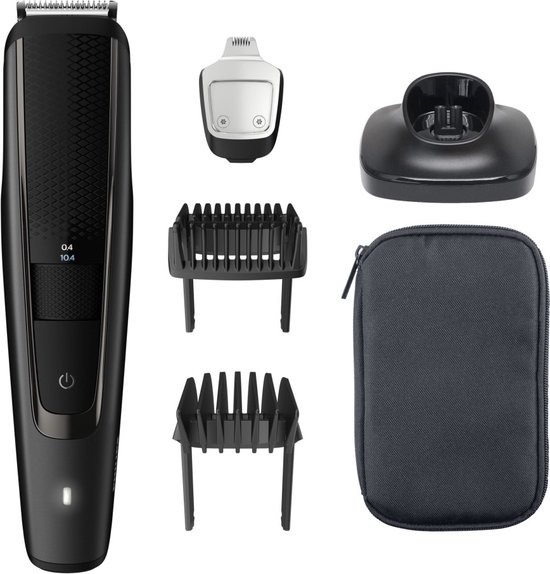 Beeperfect 5-in-1 Baardtrimmer
Comfortabeler dan de Beeperfect 5-in-1 Baardtrimmer kan je het niet hebben. De precisiedraaiknop kun je naar gewenste lengte draaien zodat je je lichaam pijnloos kan trimmen. De batterijduur van de trimmer loopt op tot 90 minuten.
De baardtrimmer wordt geleverd met 5 opzetstukken en baardkam voor een fijne trimbeurt.
Waar moet je op letten bij het kopen van een baardtrimmer?
Voordat je een baardtrimmer aanschaft is het belangrijk dat je let op bepaalde specificaties. Zo koop je de juiste trimmer die het meest comfortabel is. Het is handig om te letten op de batterijduur en het nat en droog gebruik. Ook is het vooral belangrijk om te weten welke mesjes bij jouw baardgroei passen.
Conclusie
Bij het aanschaffen van een baardtrimmer komt veel kijken. Je moet goed letten op de specificaties. Wel komt het vaak op hetzelfde neer qua specificaties zoals batterijduur, nat en droog gebruik en de soorten mesjes.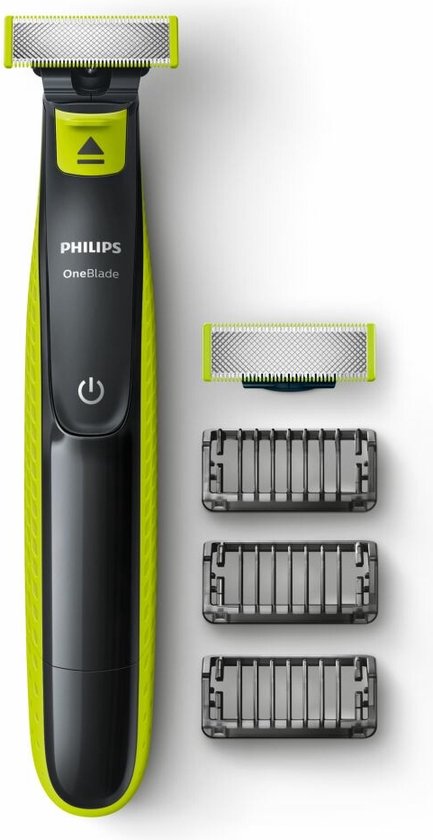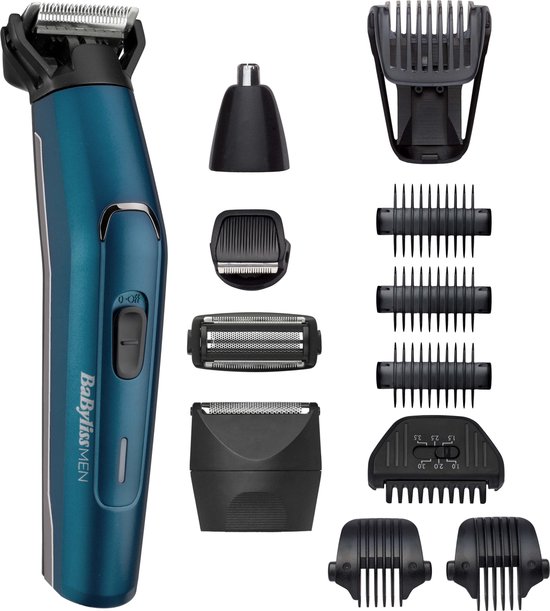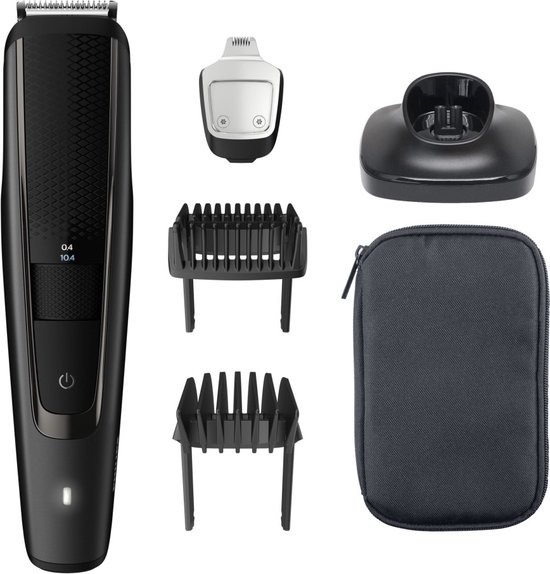 Veelgestelde vragen
Wat is het verschil tussen een tondeuse en een baardtrimmer?
Het grootste verschil is dat een baardtrimmer is gemaakt voor het trimmen van gezichtshaar zoals de snor, baard, of bakkebaarden. De tondeuse richt zich vooral voor het langere haar zoals hoofdhaar of langere baarden.
Hoe krijg je een gladde baard?
Voor een gladde baard moet je je baard goed verzorgen en wassen. Hiervoor kun je baardolie of -balsem gebruiken. Ook is het belangrijk om je baard goed te borstelen en kammen.
Waarom een baardtrimmer?
Een baardtrimmer zorgt voor een gelijkmatige baard zonder uitschieters. Verder is een trimmer makkelijk en snel te gebruiken, ook op het moment dat je weinig tijd hebt.